Keeping Your Oklahoma Lawn Hydrated
At Super Scapes, our Tulsa landscaping experts are passionate about delivering lush, healthy lawns to all. One of the most important parts of any landscape is the irrigation! Without water, your vegetation won't grow, and without proper drainage, your lawn will drown. Learn more about our professional irrigation services below!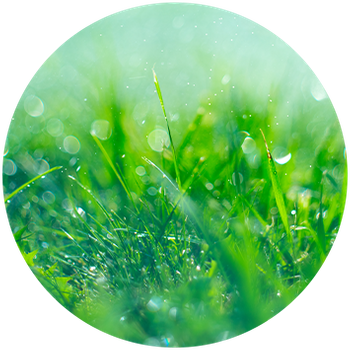 Why Choose SuperScapes?
More than just sprinkler systems — Complete irrigation systems

Periodic inspections and winterizations

Irrigation systems repairs

Yard-wise water conservation

Complete landscaping services
Professional Irrigation Services in Tulsa
A proper irrigation system ensures your lawn and garden will stay beautiful and vibrant, season permitting. Complete and professional irrigation systems cover more than just a sprinkler system — they begin with startups and considerations for water conservation and continue with inspections, repairs, and winterizations. Most homeowners waste more money than they're aware of due to the lack of a quality irrigation system for their lawns. At SuperScapes, we're here to set you up with irrigation that will keep your yard thriving. Our professional landscapers know the ins-and-outs of irrigation, and we're pleased to offer our services to the residents of Tulsa and the surrounding areas.

Irrigation System Inspections, startups & winterizations
First things first, the entire irrigation system needs to be accurately installed in order to avoid any future malfunctions, flooding, or problems. Afterward, periodic inspections must take place to ensure any minor problems are fixed before they have the chance to develop into something serious. Winterizing is the process of preparing your lawn for the cold season before the first freeze so you can have a wonderful landscape when summer comes around, and avoid irrigation system damage. This form of lawn and irrigation maintenance is carried out during autumn and is critical for raising the tolerance of plants for all types of temperatures and conditions.

Irrigation System Repairs
Inevitably, your irrigation system is going to need repairs. Our Super Scapes team is prompt and precise when it comes to fixing problems. This allows us to prevent future incidents, as well as save water that could end up wasted. Even more so, if not properly repaired, your landscape could end up facing damage that could affect the entire set up in the long run. So why not count on us for getting the job done right the first time?

Water Conservation
It is a well-known fact that water is one of the most significant natural resources the Earth offers us. You can understand why conserving water is becoming an ever-rising problem across America and, of course, the entire globe. That is why we at Super Scapes aim to convert your existing system into an environmentally-conscious "Smart System." Summarily, the "Smart System" involves saving not only water, but also money, and offering the best performance for your irrigation system. This means that a more intelligent approach shall be applied regarding timing and turning the sprinkler system on or off, including weather considerations.

Irrigation Valve Location
Locating the valves of your sprinkler system may be harder than it sounds. The process is crucial for the well-functioning of your irrigation system, as well as for adequate maintenance. Valve locating is also essential for the times when parts of the system or entire valves need to be replaced, as well as when they need to be wired. Instead of wasting time to dig into your own yard, it's best to contact our team to solve the problem without damaging your lawn or irrigation system.
Contact us to see what we can do for your existing irrigation system or setting up a new system for you.