Tame Your Straggly Lawn!
Is your lawn straggly, messy, or just hard to tame? We offer the best lawn care services in the Tulsa, Oklahoma region. We are here to help turn your lawn into a prize winning masterpiece!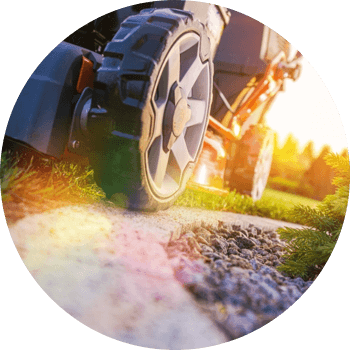 Why Choose Us?
We've accumulated over 30 years of experience in lawn care

Our top-notch workmanship & competitive prices
We are the top rated landscaping service in Tulsa, Oklahoma
We strive to put our customers first
The Best Mowing Service in Tulsa
SuperScapes is a full-service landscape management and construction company with over 30 years of experience producing beautiful lawns and landscapes all around Tulsa and surrounding areas. We know the lawn and landscape business is competitive and that's why we guarantee you will be thrilled with our service - or your money back.
If you want to spend less time working on your lawn and more time enjoying it, let us take care of it! We want to provide you with the best service possible so that your friends and neighbors will ask, "who does your lawn?"
We have several lawn services to best fit your landscaping needs. If you are just looking for a trim off the top of your lawn, a quick cleanup, or a solution to any previous hail or storm damage, we are the perfect company for you!
Below are some of the Tulsa lawn care services we can help you with!
Mow, Trim, Edge: Growing Season
All turf will be mowed and trash and debris will be removed from turf areas before mowing. Noticeable clippings will be removed after each mowing is completed. All of the sidewalks and curbs will be edged, and all trees, fence lines, building lines, signs, and other objects within turf areas shall be trimmed around. All sidewalks, drives, curbs, patios, decks, and porches will be swept/blown as well. Contact us for more information!
Initial Mow
We provide you with a price for weekly mowing based on the assumption that your lawn has been maintained weekly. If we determine that we need to perform an "Initial Mow" for your first service upon arrival to your property, we will bill you at a rate of $45.00 per hour per person for the time it takes to complete the service. Going forward, we will bill you at the weekly rate. Need more information? Visit our contact page.
Spring Mow
Our first mow of the year for Bermuda Turf is known as a "Spring Mow." We typically mow dormant turf at a lower level of 1.5," removing the previous year's growth. The cost of this service is 1.5 times the regular mowing rate. This service is performed in March. Call us to learn more!
Leaf Removal
We do not mulch leaves into the lawn. We will remove a minimal amount of leaves when we mow using our grass collection system if it is in line with our normal mowing process. If we determine that we need to remove any excess leaves prior to mowing that will cause us to go over our budgeted time for your service. This meaning, we would bill for a leaf removal service at a rate of $45.00 per hour. Want more information on this Tulsa lawn care service? Call us!
Storm Cleanup
If there is debris on the lawn from a storm, such as leaves or limbs, we will remove the debris in order to perform our routine mowing service. We will bill you for the time spent in the debris removal process at a rate of $45 per hour. Contact us for more information!
Sprinkler Head Damage
We will not be responsible for sprinkler head damage. A properly installed sprinkler system consists of having sprinkler heads that retract and are not an obstacle to mowing. If we happen to damage a sprinkler head, we will repair at a discount of 10% off our normal irrigation repair service. If you would like us to go through your system to make sure all sprinkler heads are installed and functioning properly, we will offer this service to you at a discount of 15%. Learn more today!
Contact Us
Now, mowing can be one less thing you have to worry about! Contact us to learn more about our Tulsa lawn care services, and schedule your first mowing appointment!