Creative & Affordable Tulsa Landscaping Services
For customized, economical landscape design and construction in Tulsa, SuperScapes offers experience and world-class customer service. With over 30 years of experience and a passion for creating stunning landscapes in Tulsa, there is no better option. Learn more about our landscaping company and services below!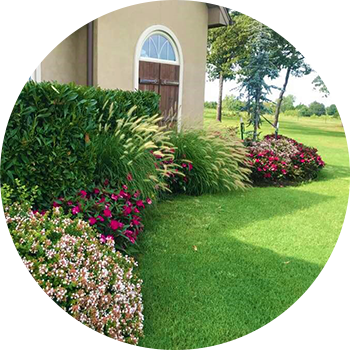 Why Choose SuperScapes?
Servicing Tulsa With Over 30 Years Of Experience

Plant Healthcare, Landscaping, & Lawn Maintenance

Affordable, Customized Landscapers

BBB Accredited Business: A+ Rating

National Association Of Landscape Professional Member

Get Your Free Estimate Today
Landscape Construction In Tulsa
Are you tired of browsing photos of eye-catching landscapes, wishing you could improve the look of your own yard? You're in luck, our team at SuperScapes provides full landscape construction in Tulsa from the ground-up to ensure you get the pristine yard you've been dreaming of. First, we offer landscape design services to create a plan to match the unique vision you have for your homestead. Next, our Tulsa landscaping contractors get to work installing everything you need, from irrigation and drainage systems to sod and hardscapes. When you're looking for the team you need for your landscape project in Tulsa, our highly-skilled landscapers are here to help.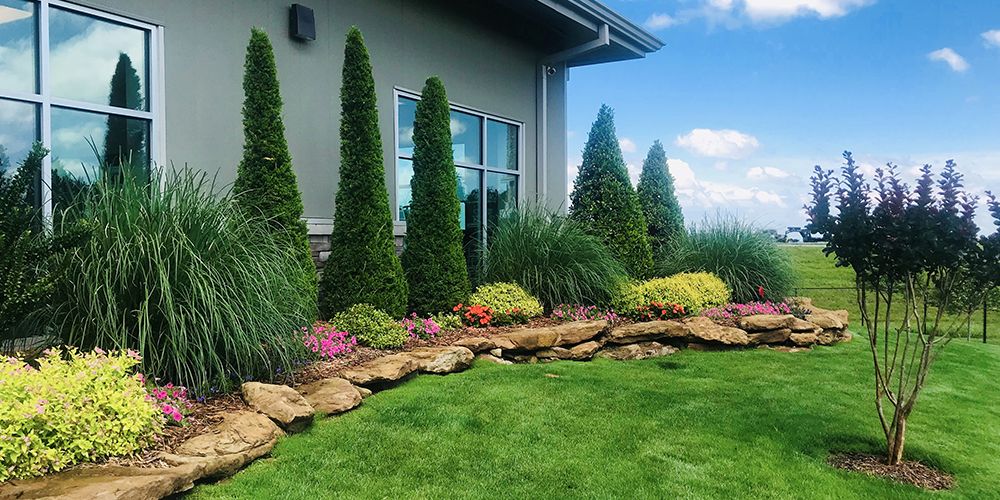 Landscape Design
The process of designing a landscape is crucial for the final appearance of your lawn. Widely appreciated as an artistic tradition, landscape design involves finding the perfect balance between culture and nature so your lawn becomes as authentic and organic as can be. The services included range from garden design to landscape architecture and require professional training in order to reach the optimum level of aesthetics. Your full lawn is analyzed from both horticultural and environmental standpoints; it will be completely functional and sustainable, as well as lovely to admire.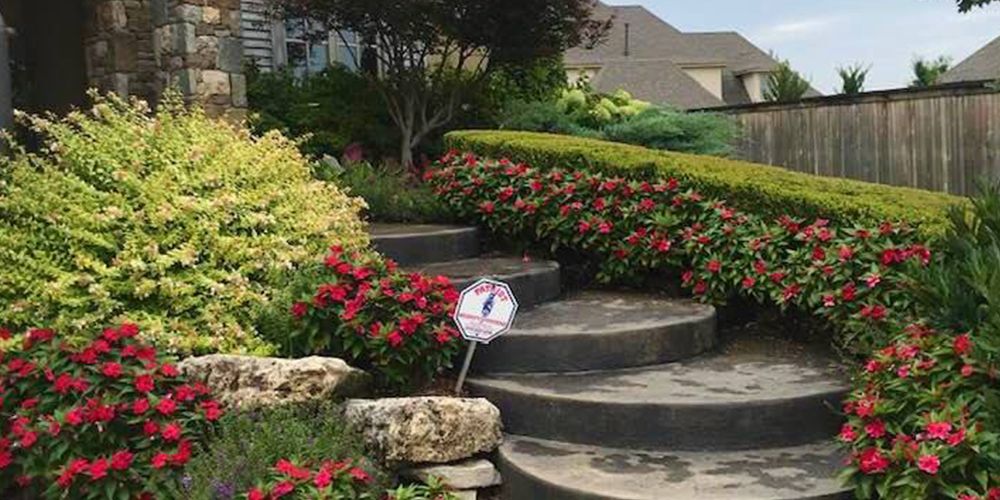 Landscape & Hardscape Installations
Installing a landscape can be a tricky procedure. The SuperScapes team takes care of every aspect, from the core concept to the implementation. That means that we take your designated area and turn the soil into an entire landscape worthy of appreciation. Patios, sidewalks, streets and other paved areas are all a part of hardscape installation. In other words, this process works with the built environment in your yard, adding sparks of life to it with fountains, pools, fireplaces and even fire pits. These basic installations go a long way for the all-around impact of your landscape.
Irrigation System & Drainage System Installations
A proper irrigation system ensures the right amount of watering for your lawn. It is defined by artificially applying water to your soil and helps maintain the health of your landscape. This means that your sprinklers are carefully chosen and installed to perfection. Drainage systems are known to go hand in hand with those for irrigation, and provide the removal of water – whether artificial or natural – from your lawn. Drainage systems also cover both surface and subsurface water, so you don't need to worry about any unwanted hazards. This Tulsa drainage service guarantees waterlogging control and improves your soil so it can sustain the healthy growth of plants.
Sod Installation
Sod, also known as turf or simply grass interconnected by roots or a discrete material, needs to be expertly installed for your landscape to have that fresh element every home needs. It's a great alternative for your lawn and becomes fully functional well within the first month from its installation. Another wonderful advantage that sod offers is that it stabilizes the soil by reducing erosion. If you are looking for sod installation in Tulsa, SuperScapes has you covered.
Grading
Last but not least among our landscape construction services in Tulsa, grading aims to ensure a level base or a desired slope for building your landscape. Grading is essentially the first step for setting up the foundation for
your landscape and beginning the whole process in an accurate manner.
To learn more about our landscape construction services and our Tulsa landscapers,